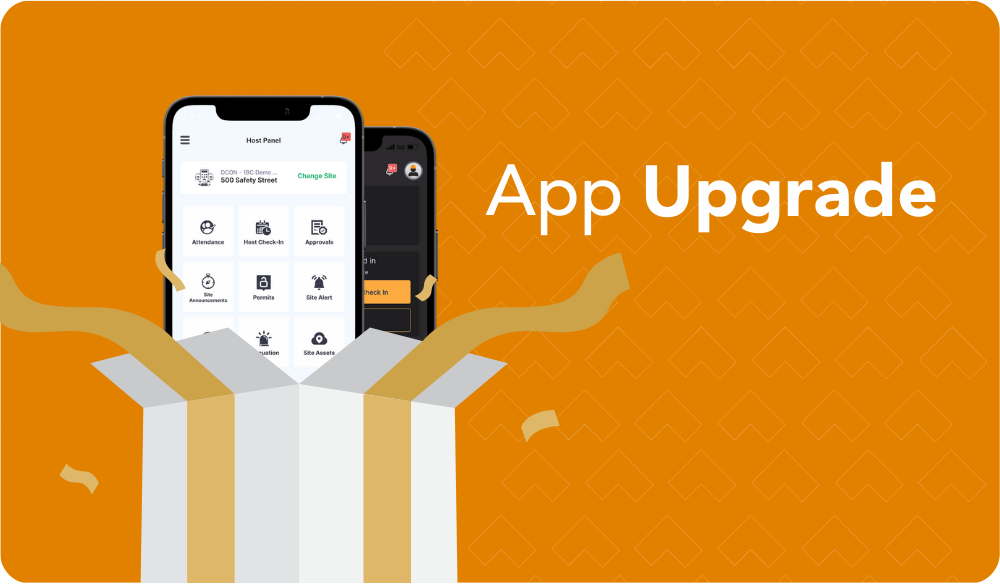 Today, the 1Breadcrumb mobile app underwent the biggest update in its lifetime. Here is a quick overview of what's happened and why.
Why the Change?
We constantly work with construction professionals and principal contractors to develop an app that meets the industry's needs and more, however, we found that navigating the 1Breadcrumb app required more actions than it should, and that site teams were spending a lot of time teaching workers how to use the app.
So we got to work, collaborating with project and site teams to make the app as straightforward as possible without compensating any level of site safety.
We wanted to develop an app that looks good. But more importantly, we wanted to help our users find the things they're looking for faster, and make it easier for them to complete tasks and access data and documents. Above all, we wanted to save users time and encourage interaction with the platform.
This marks the first step in our innovative roadmap for 2023, which will help launch new tools that will improve the way safety is implemented across all of our customer projects.
What's Changed?
In short, everything about the 1Breadcrumb app looks different, but the major improvements are:
A convenient home menu with all your important tools
Easier overall navigation.
Simplified workflows that require less actions.
Options for both light and dark colour schemes.
A smoother experience using the app.
The Benefits
With the app's new design, you can expect everyone to spend less time on their phone and more time on the tools. New intuitive workflows and increased automation mean less work for project teams. Additionally, this new simplified app should encourage users to interact with modules like permits and SWMS, ultimately providing project teams with better project data.
Working Towards 'Raising the Industry'
We say it from time to time, but we really do mean it. We aim to better the construction industry and strive towards keeping everyone on every project informed and safe. This is another step towards that goal.
We want to empower site workers, and understand that if they have to use an app, it might well be easy to use! So we promise to continue updating the 1Breadcrumb platform until it's the most effective safety tool for builders everywhere.