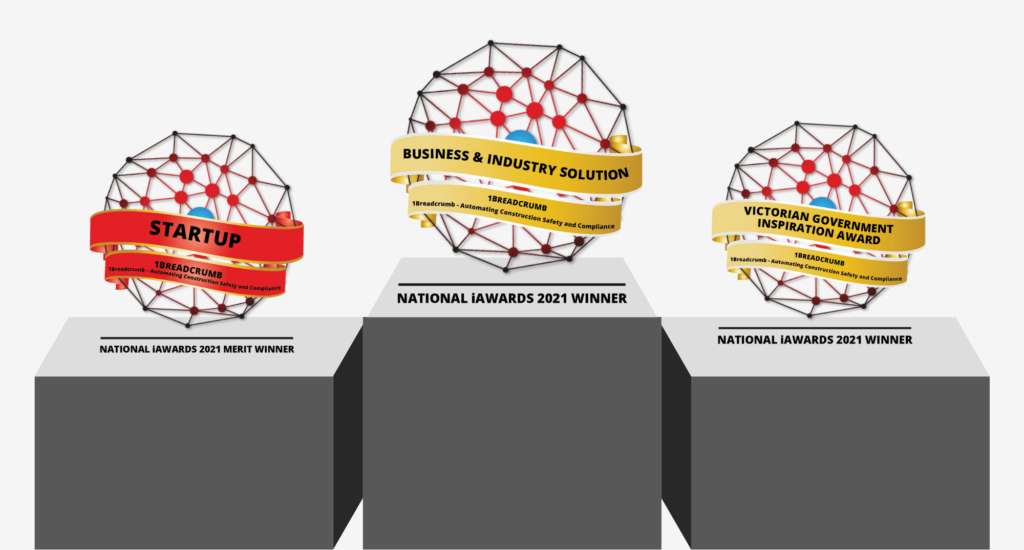 It is with great pleasure that we accept multiple awards under the Australian Information Industry Association (AIIA) 2021 National iAwards.
For over 27 years, AIIA has encouraged a multitude of innovative start-up businesses and influential organisations Australia-wide through their annual iAwards program.
The iAwards program is the longest running recognition program in Australia. It is renowned for discovering, acknowledging and rewarding excellence in the Australian digital ecosystem. The purpose of this iAwards program is to recognise innovation that is "making a difference and has the potential to create positive change for the community".
We at 1Breadcrumb are incredibly grateful to have received the following awards:
2021 National Winner | Victoria State Government Inspiration of the Year
2021 National Winner | Business & Industry Solution of the Year
We also appreciate acknowledgement for the following merits:
2021 National Merit | Startup of the Year
2021 VIC Merit | Startup of the Year
This kind of recognition is exceedingly encouraging and further adds to our already strong motive to continue digitalising the workforce with our constant goal of increased efficiency, accuracy and overall safety in the construction industry. Once again, we are thankful for these awards and will strive to further evolve in 2022.