Autonomous, smooth, productive
SOFTWARE FOR CONSTRUCTION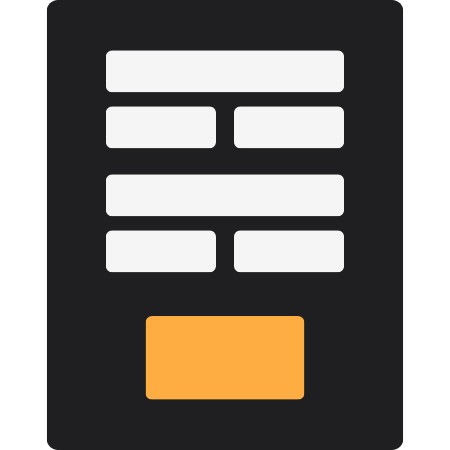 An induction app made for the end user.
For any and every smartphone. Easy to get started, easy to navigate, and easy to self-induct. All induction information is conveniently saved securely to the cloud.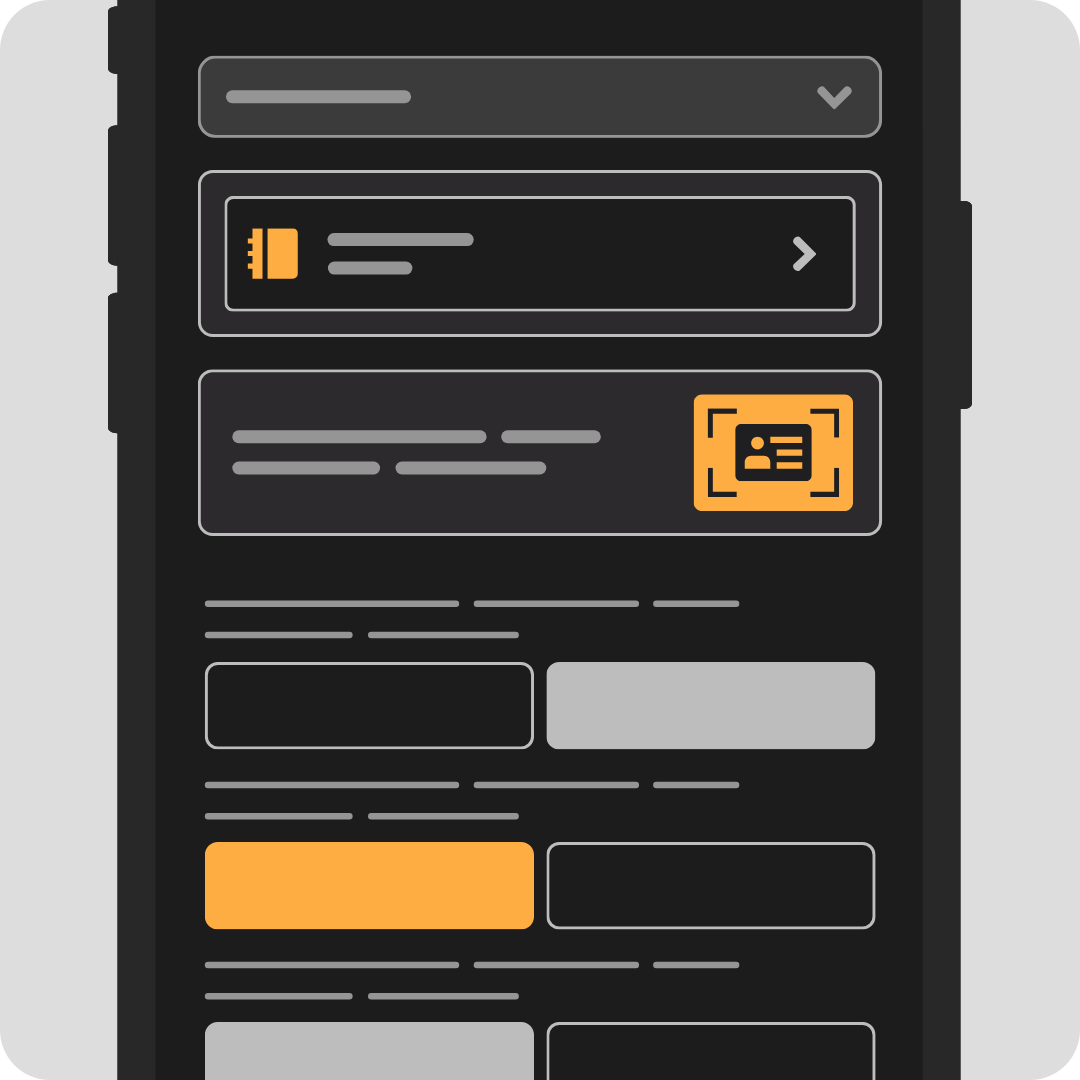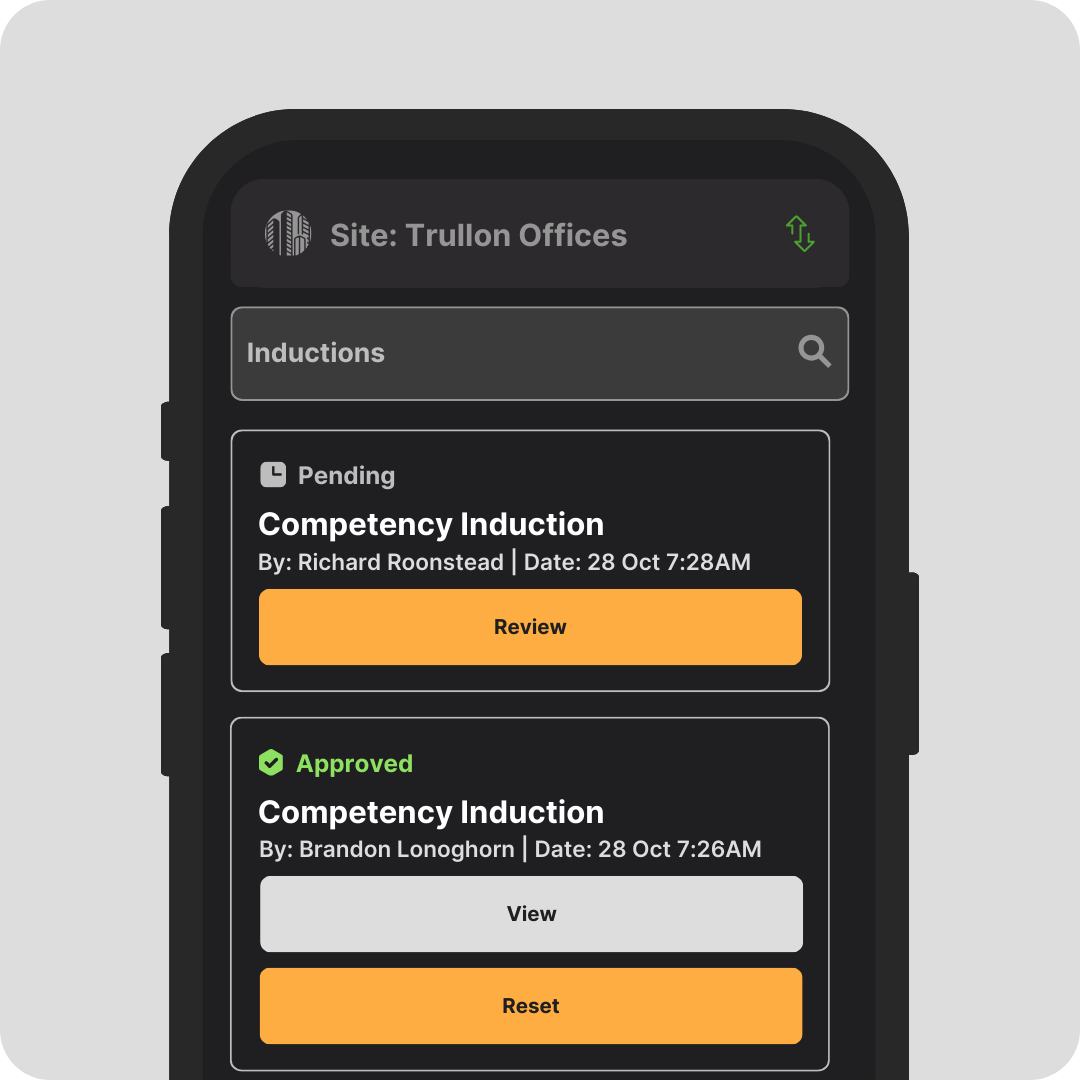 Find inductions instantly
Full visibility over every induction on every site.
No more searching through clunky systems or cabinets of papers. Instead, grant administrators a comprehensive view of all pending, approved and declined inductions, from mobile or desktop. Effortlessly track each completed induction, identifying who completed it, the associated project, and the precise completion timestamp.
Build inductions how you want.
Create as many inductions as you like. We provide templates for inductions when getting started, but you have the ultimate power with numerous customisation options.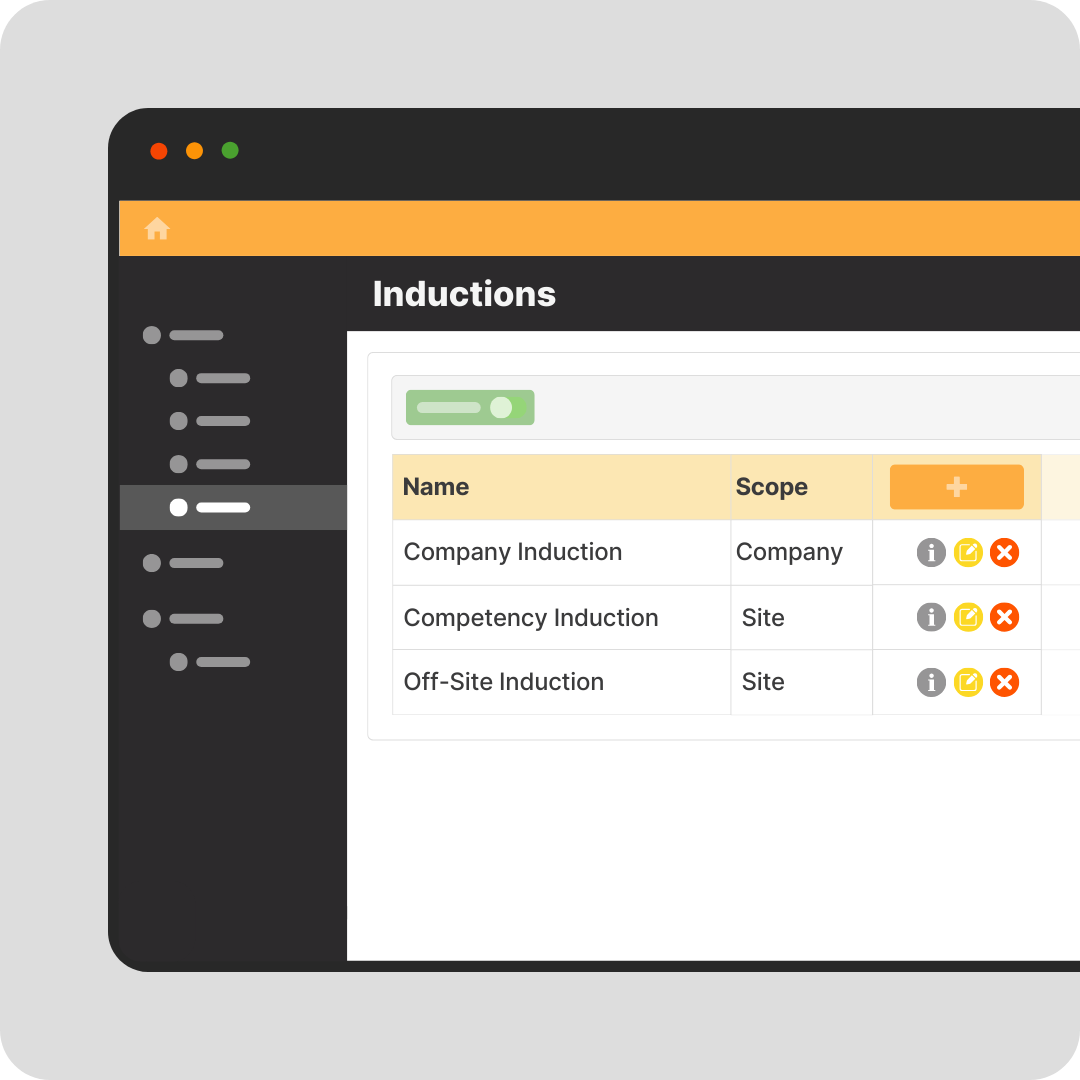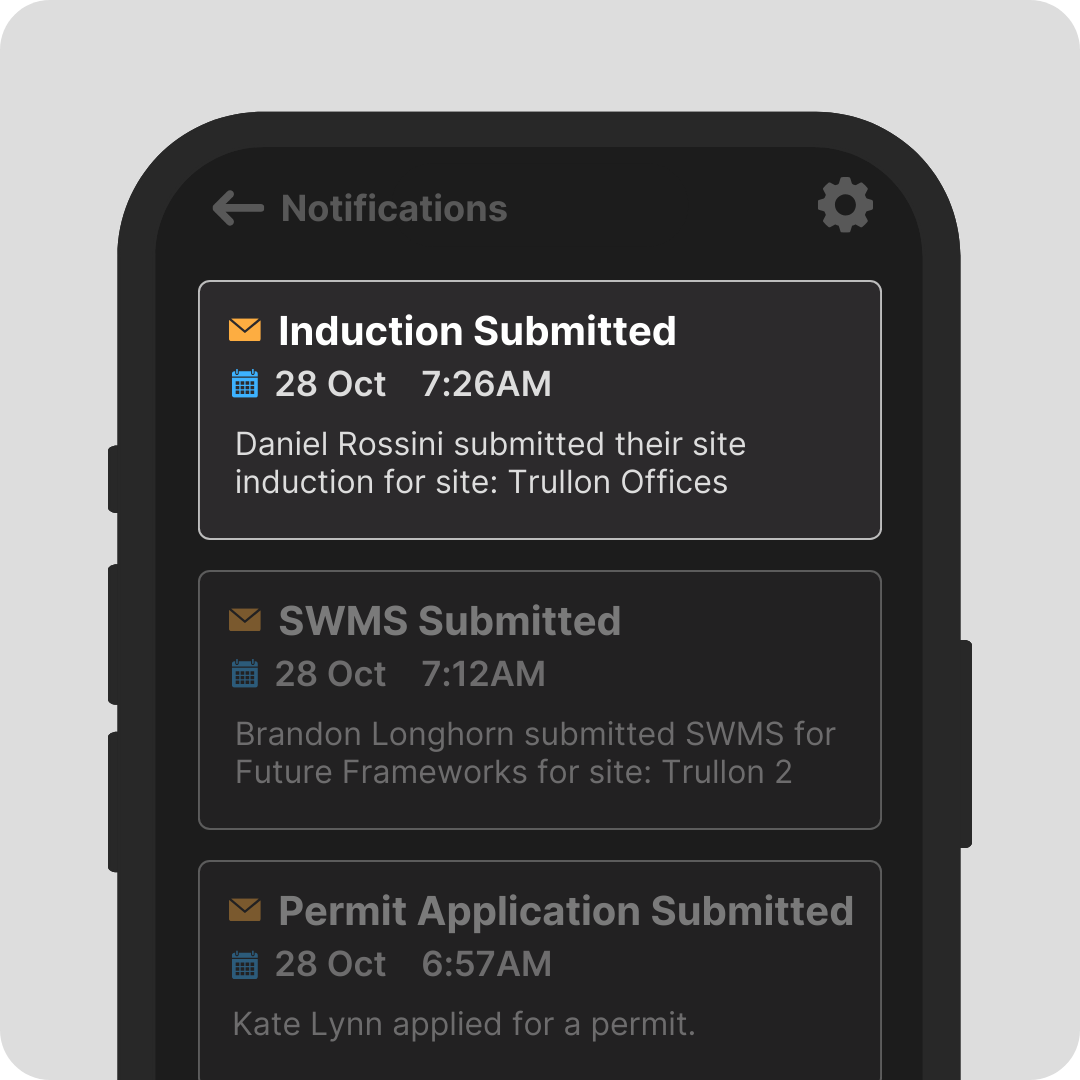 Never miss another induction.
The ability to know when, where and by who inductions are submitted, in real-time. Review inductions when they are submitted so workers can get started on the job earlier.
Decide who does inductions and when.
Build inductions based on one site, or across every project. Further establish induction settings with on-site or, off-site options to enable workers to pre-fill non-site specific information prior to reaching site, saving time during inductions.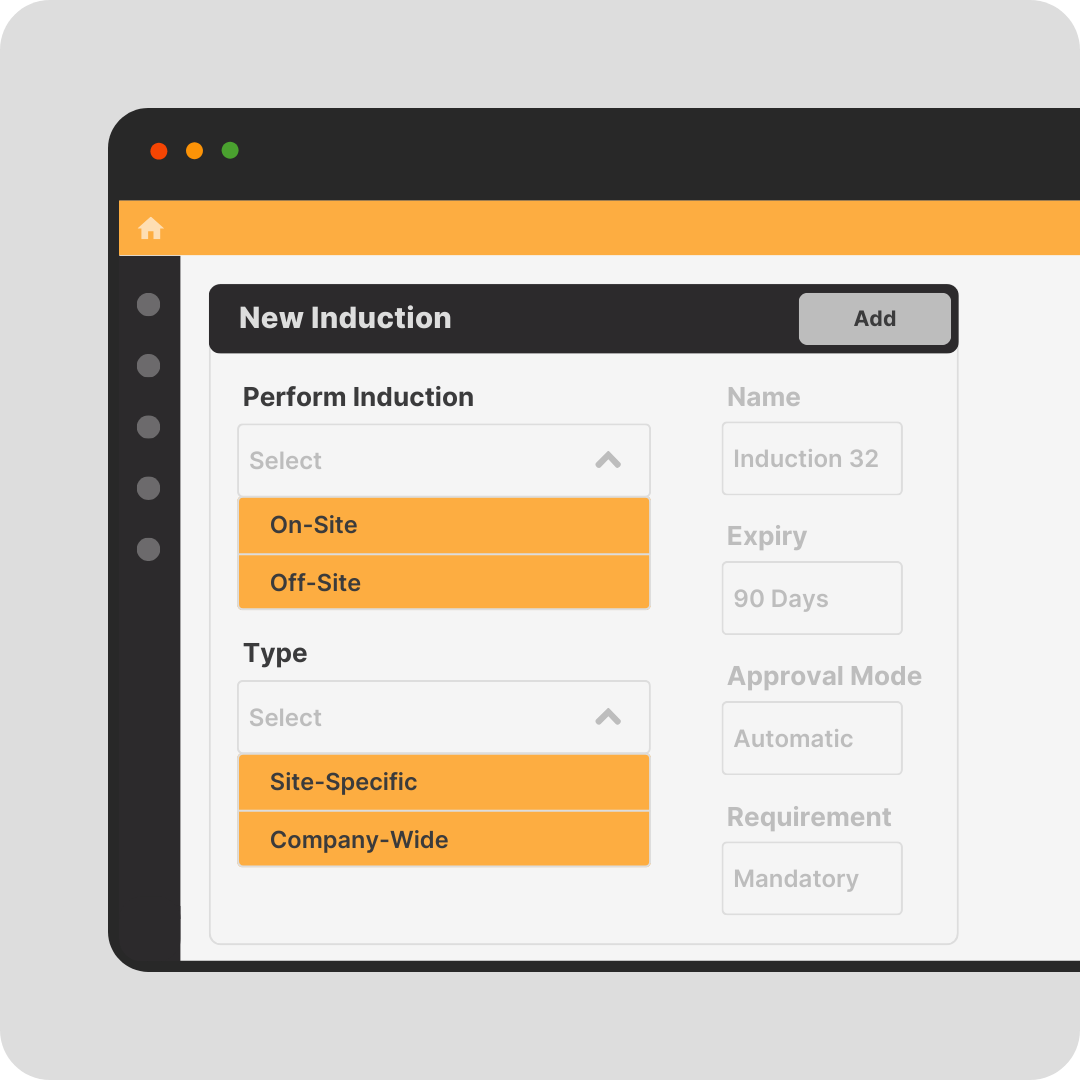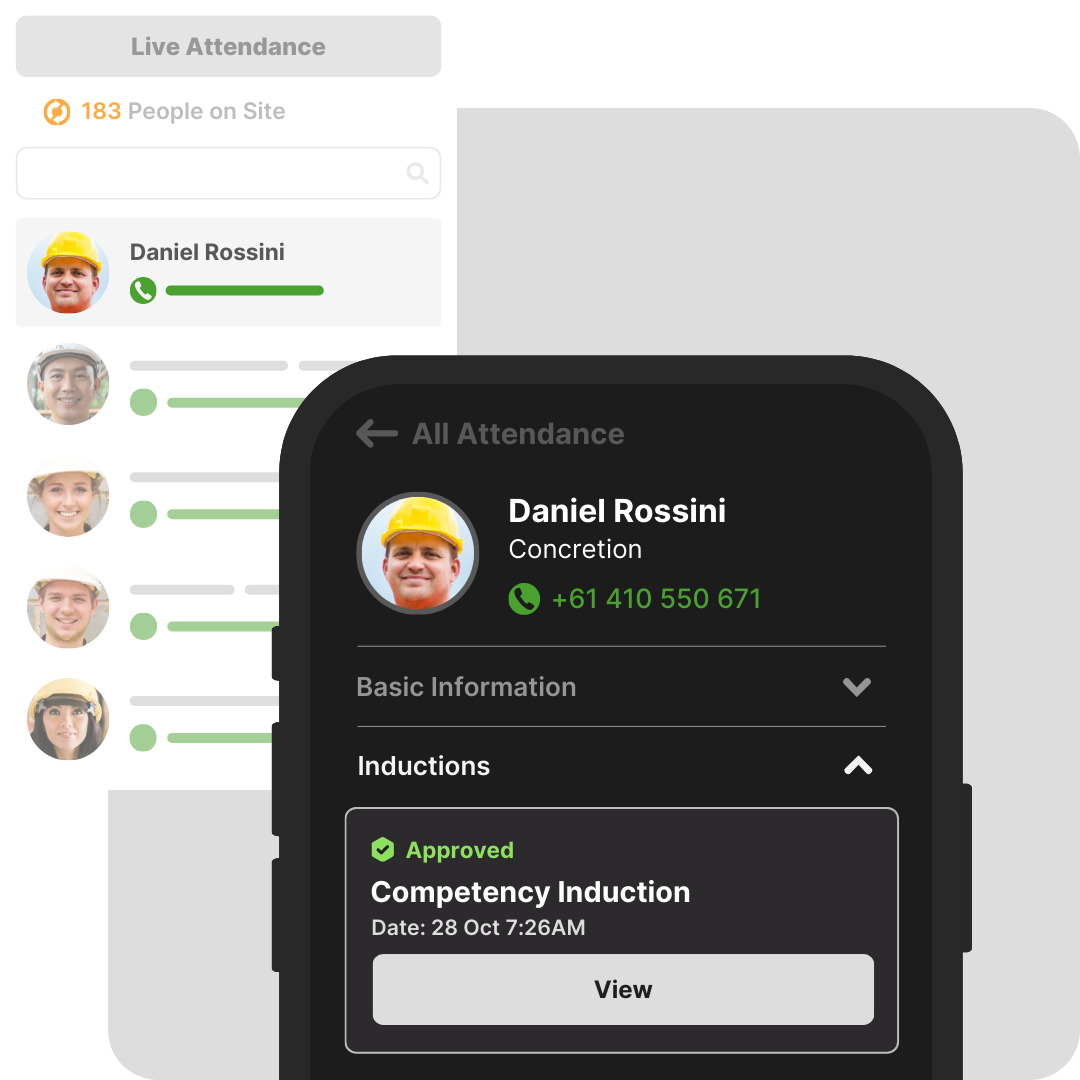 Make sure everyone on site has been inducted.
Using the live attendance tool, every person on-site can be instantly checked for induction status. From here, the induction, including licenses, competencies and tickets can be reviewed.
Use inductions to compile worker documents.
Collect tickets, licenses and competencies. Allow users to upload documents to their trade wallet and monitor their expiries.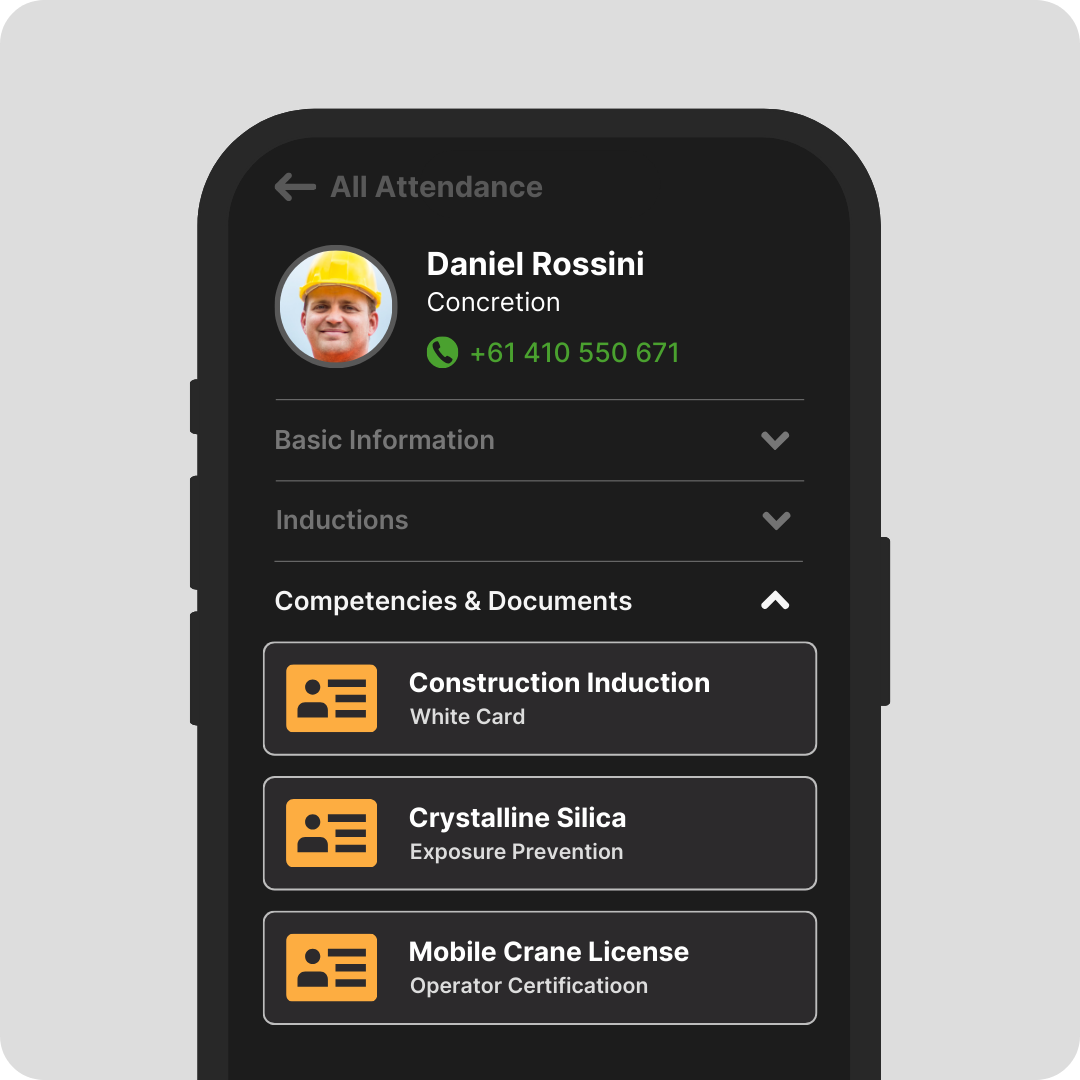 The app is better and faster, but  you don't have to download it.
Users can complete inductions from their phone browser, so they don't have to download the app. Even without a phone, a similar device can be set up on a project as a communal solution.
All integrated with Procore
Automatic. Instant. Coordinated.
Visibility of all approved and rejected time-stamped inductions across every project. See all worker details, including attached competencies, tickets and licenses.