Simple, smart, streamlined
SOFTWARE FOR CONSTRUCTION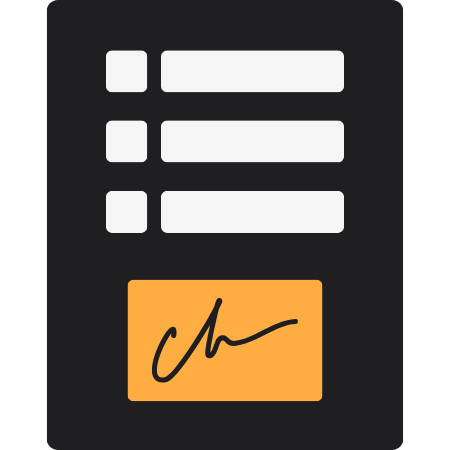 Invite.

Upload.

Review.

Sign.
A smooth RAMS process from start to finish.
Link is sent to contractor

Contractor uploads their RAMS

Notification of the upload is received

RAMS is reviewed

Contractor signs-off RAMS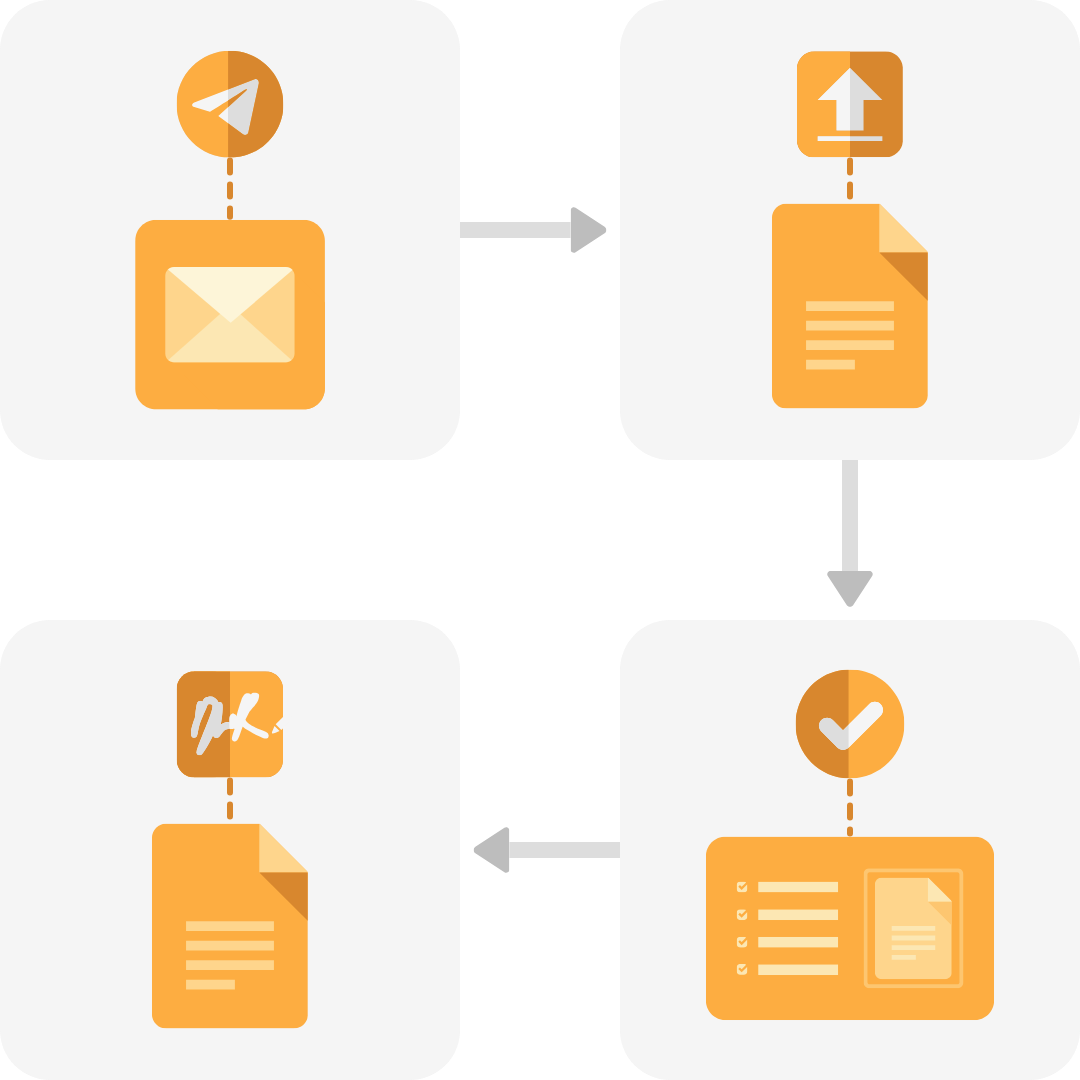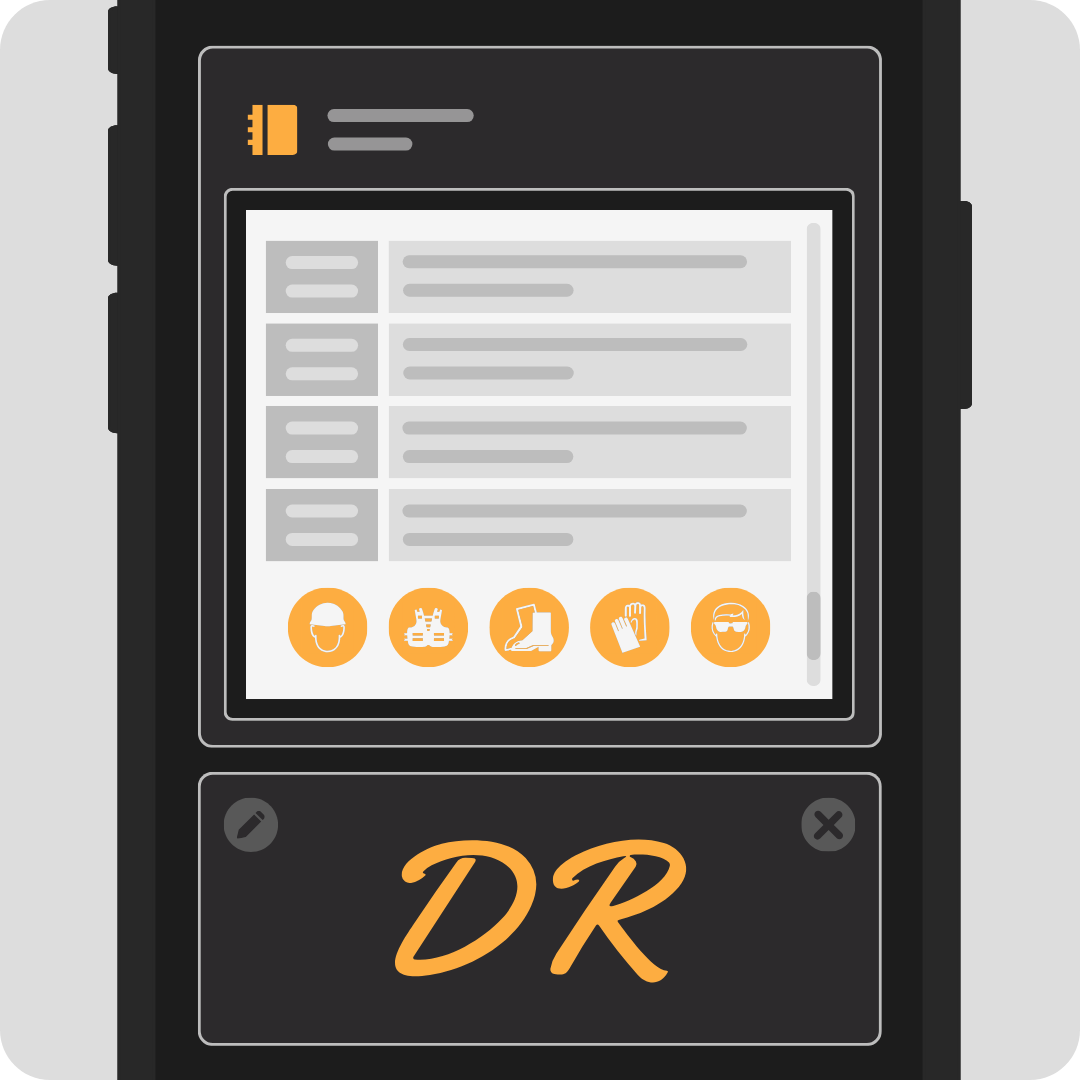 A RAMS app made for collaboration.
Manage RAMS how you like, with an app, a web browser, or the desktop portal. Better yet – empower contractors with an app and portal to upload, revise and sign-off on their RAMS.
Complete visibility over every RAMS on every site.
See all RAMS documents, status, signatures and other details from mobile or desktop. Accessibility and permissions can be altered later for each admin.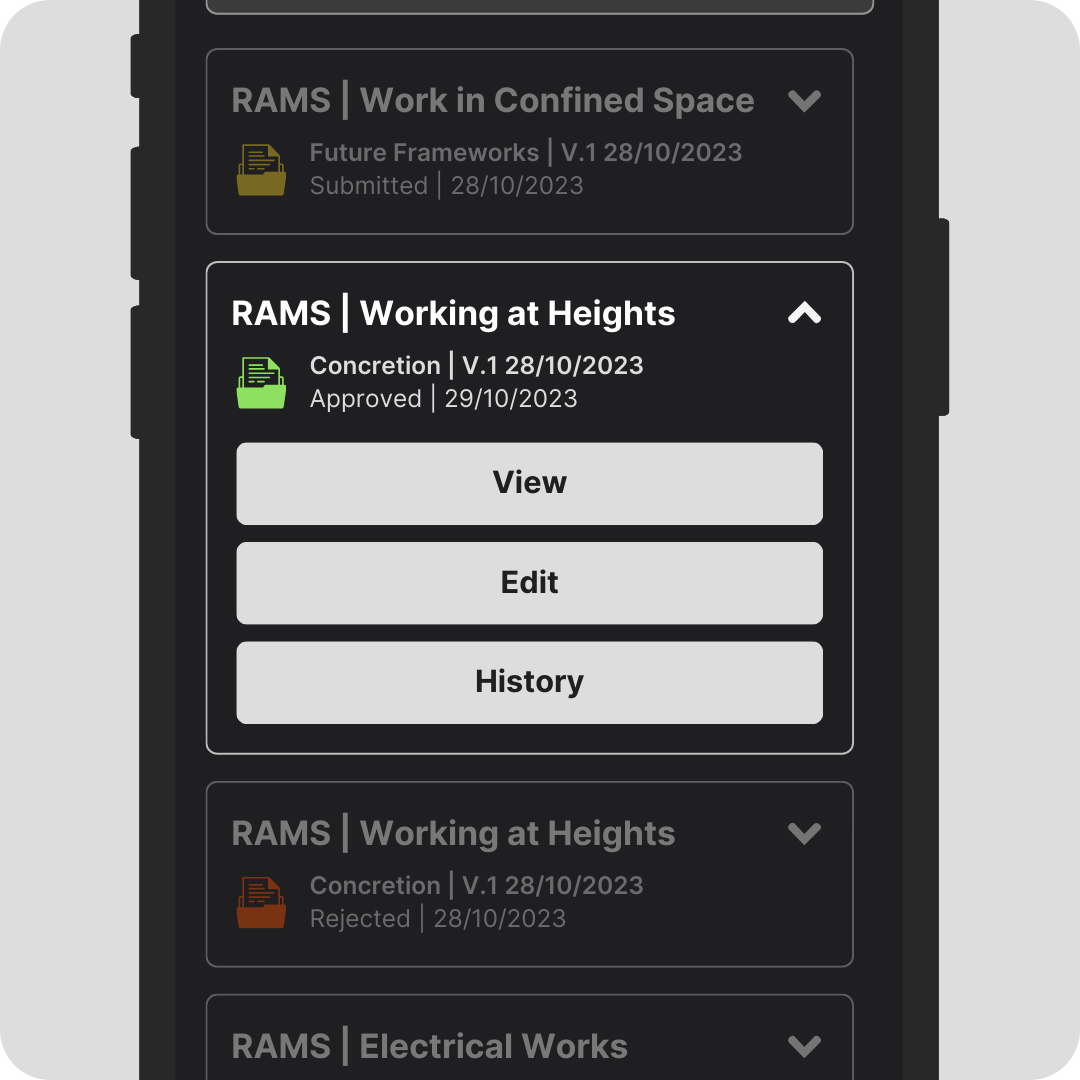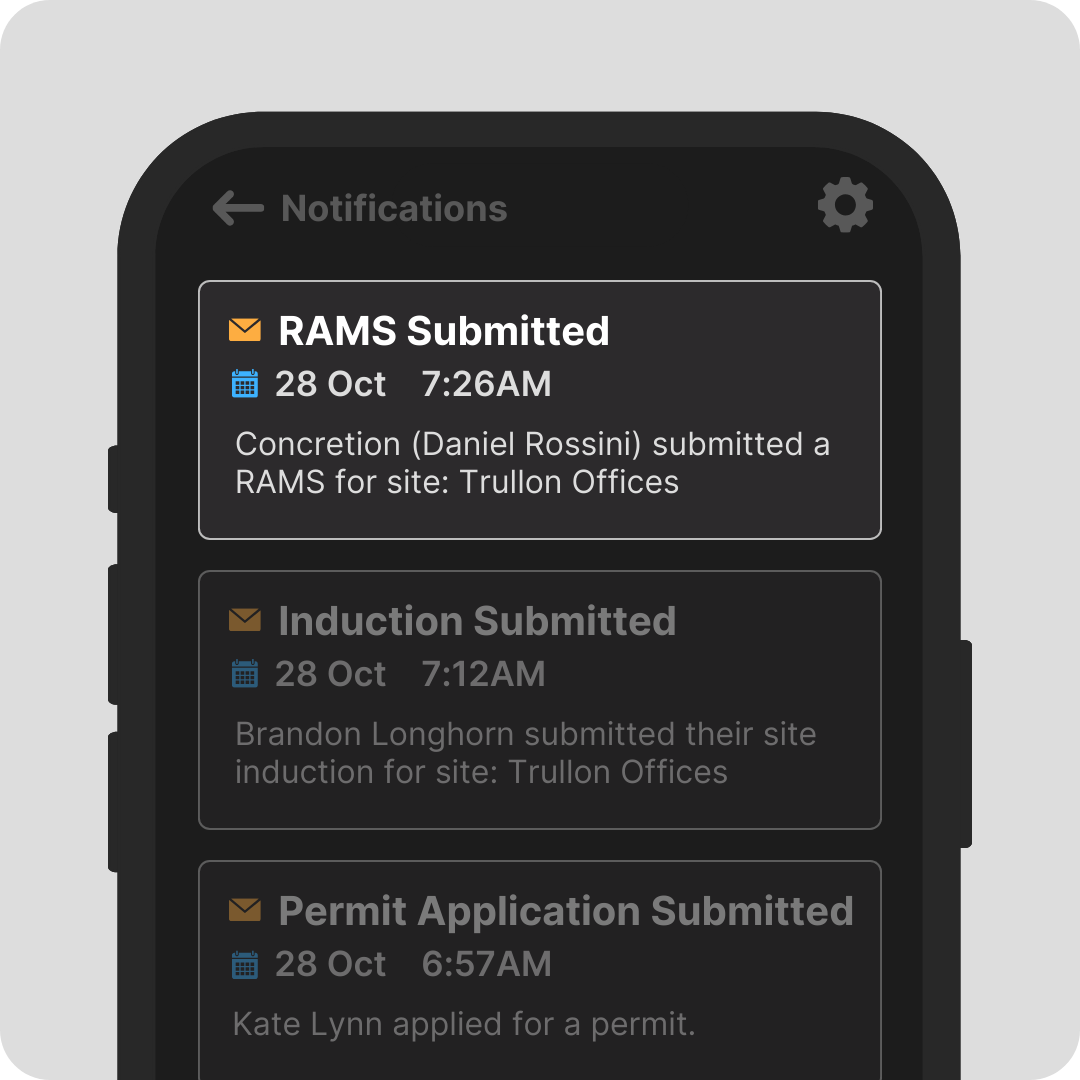 Keep up-to-date with RAMS, by the second.
The ability to know when, where and by who RAMS are submitted and signed, in real-time. Review RAMS when they are submitted so workers can get started on the job earlier.
Everyone sees the latest version, including you.
A process that allows you to approve each version of RAMS and ensure everyone has signed-off on the latest version.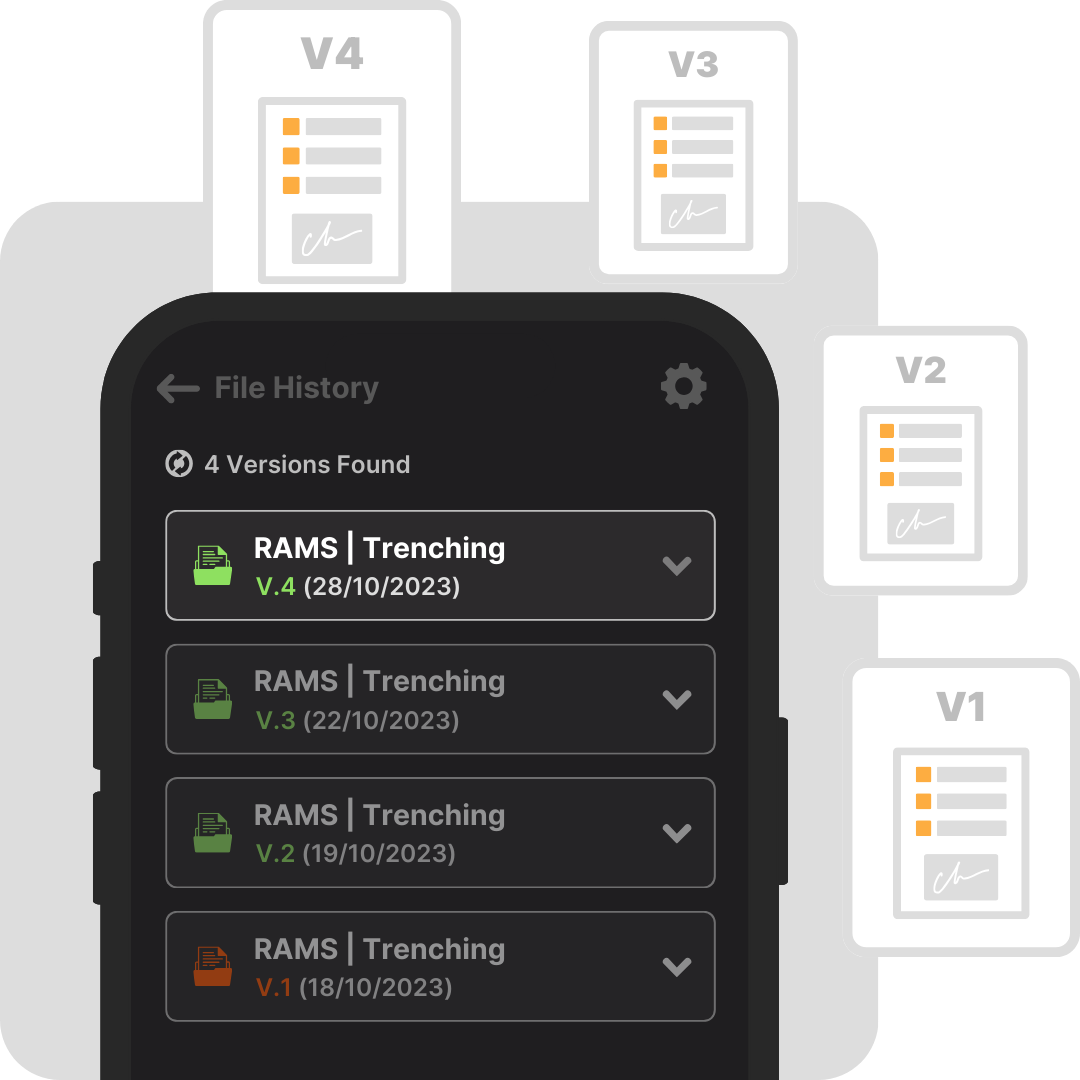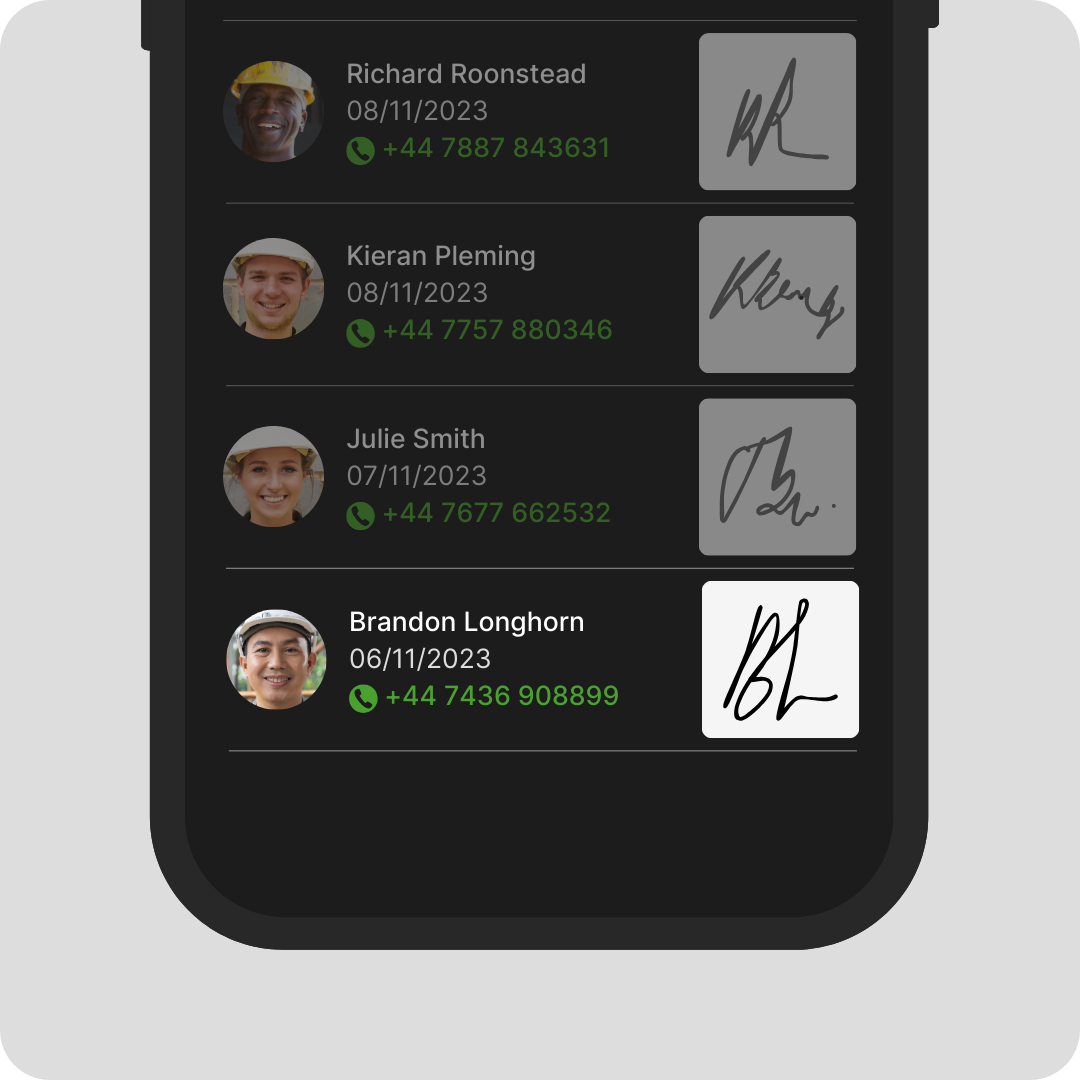 Digital Signature Register
Every signature for every version, in one place.
Automate signature collection and watch as each signature is added to the register. The register will automatically build itself out for each RAMS, and then generate a PDF that sits in your Portal.
Streamline the approval process.
Create a review checklist that can be used over and over. With full customisation, you can create reliable review checklists to ensure that each RAMS is stringently inspected prior to approval.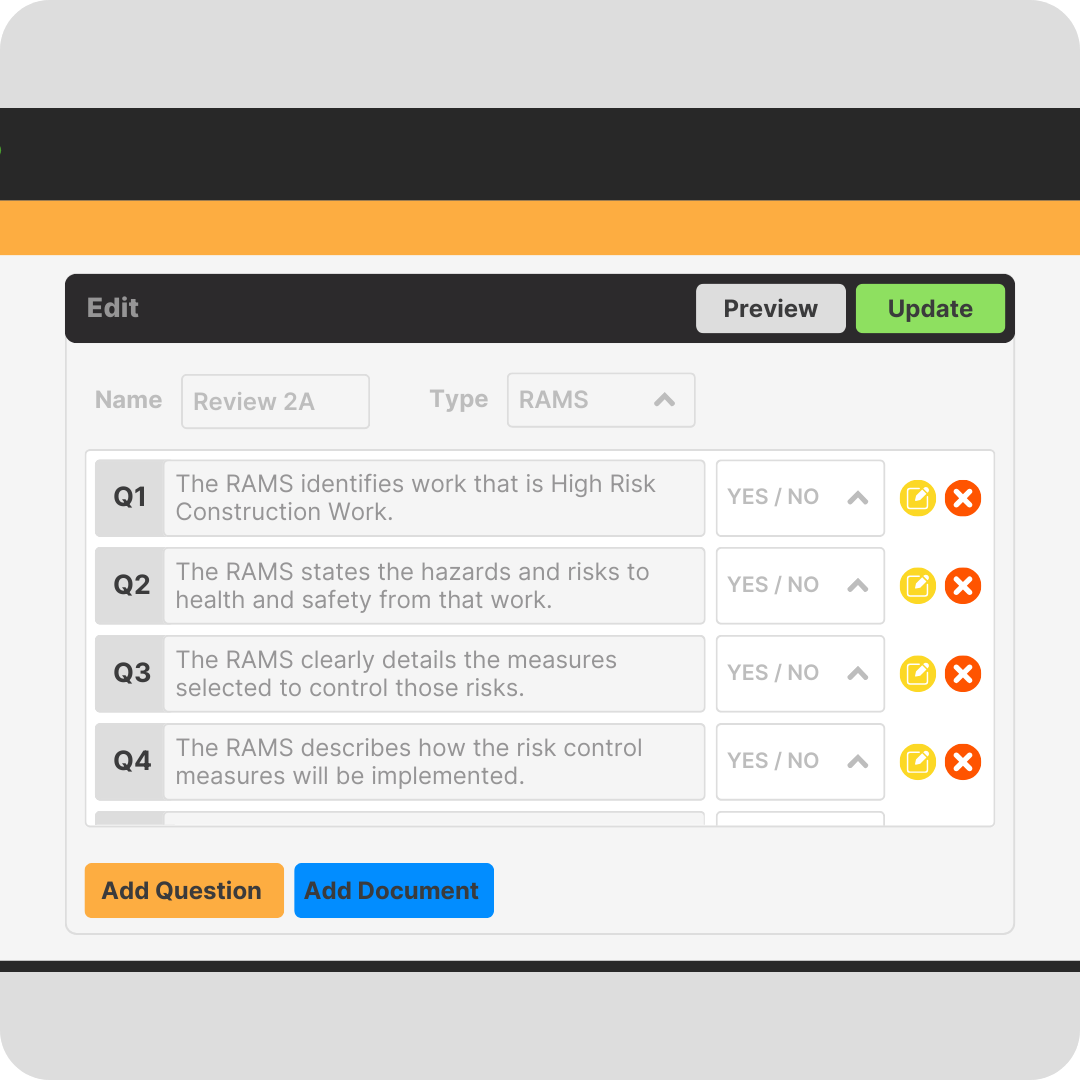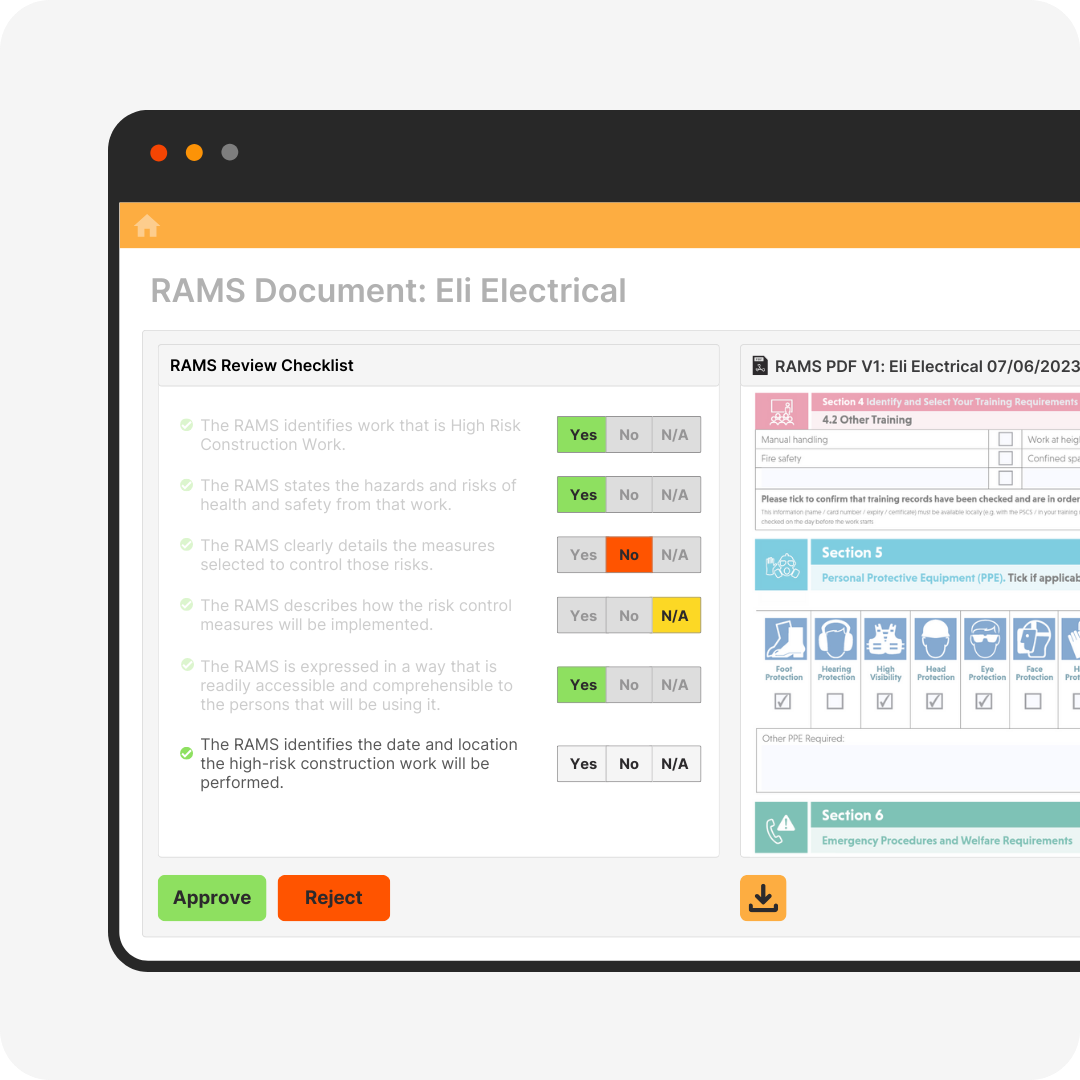 No more switching between tabs and pages. With the Review tool, you can open your custom review checklist conveniently alongside the RAMS documents you are reviewing.
All integrated with Procore
Automatic. Instant. Coordinated.
Visibility of all approved and rejected time-stamped RAMS across every project. See all original documents, reviews, digital signatures and version history from the Procore Documents page.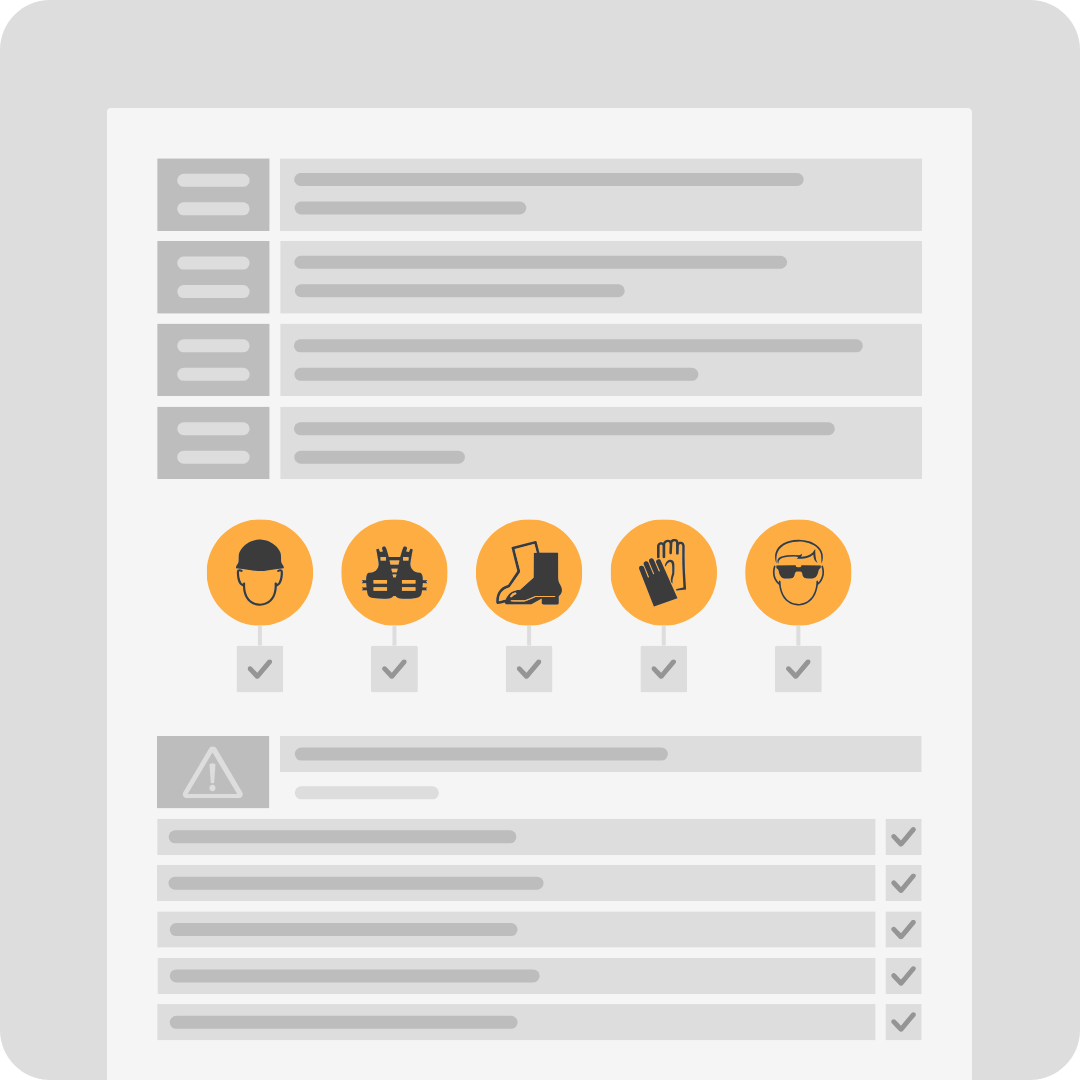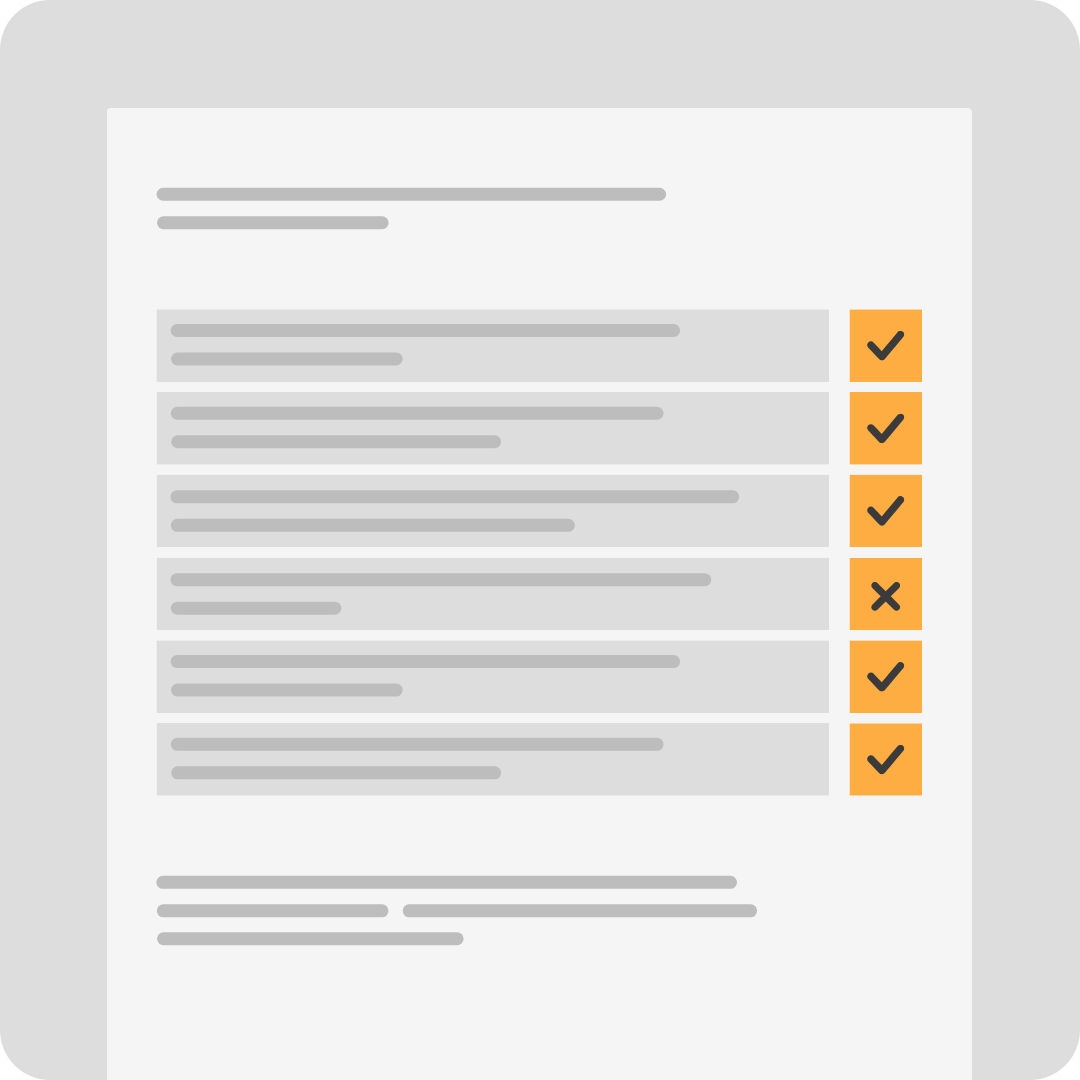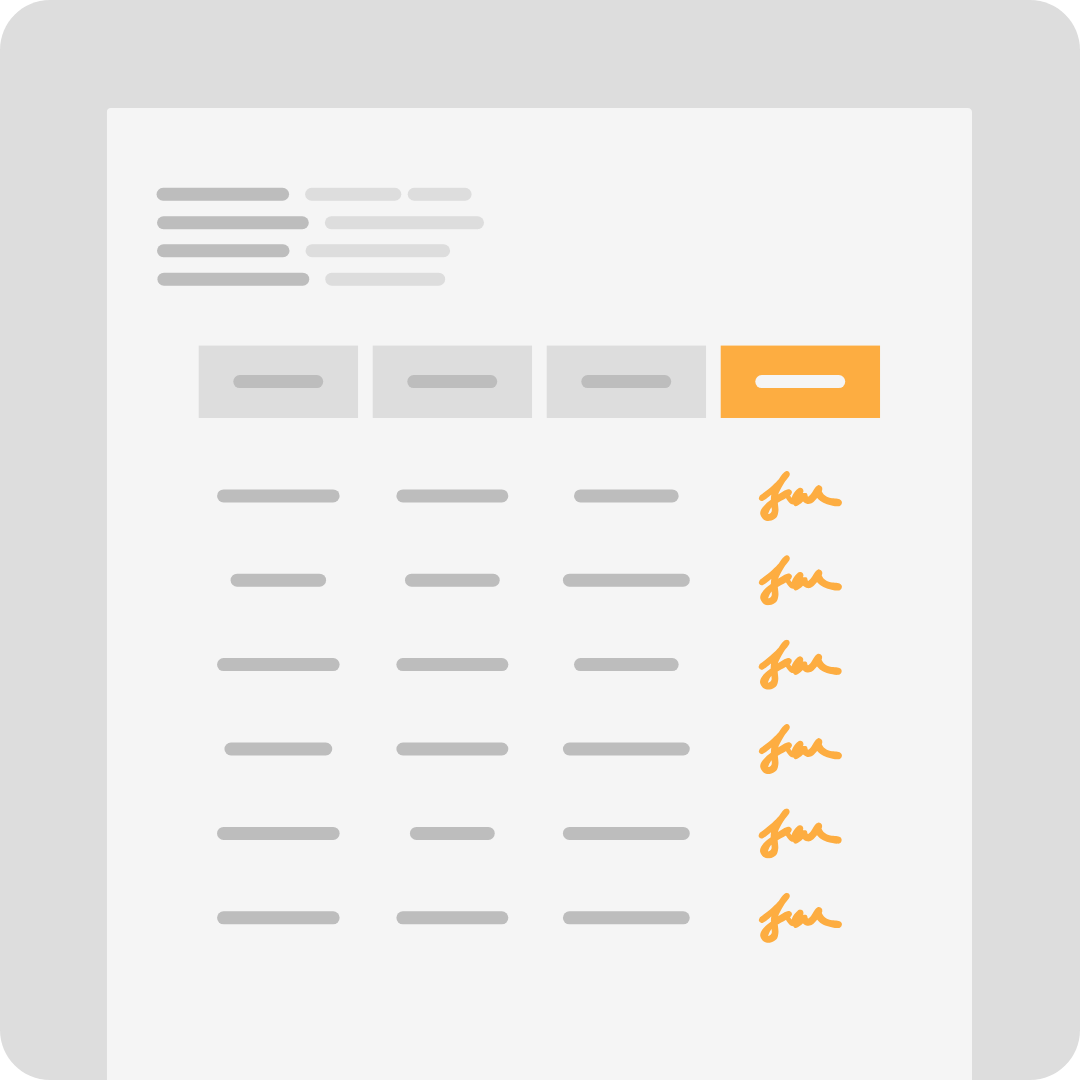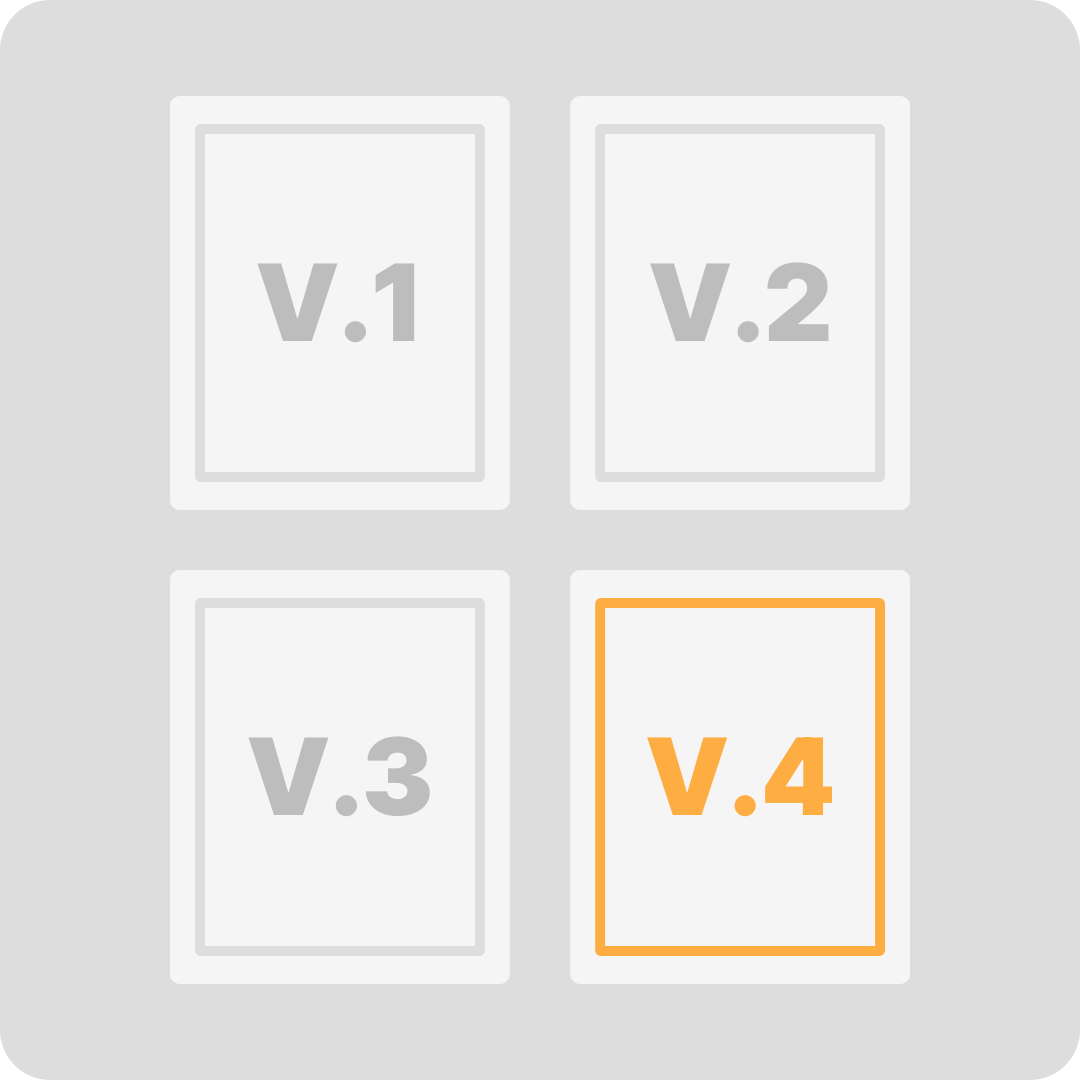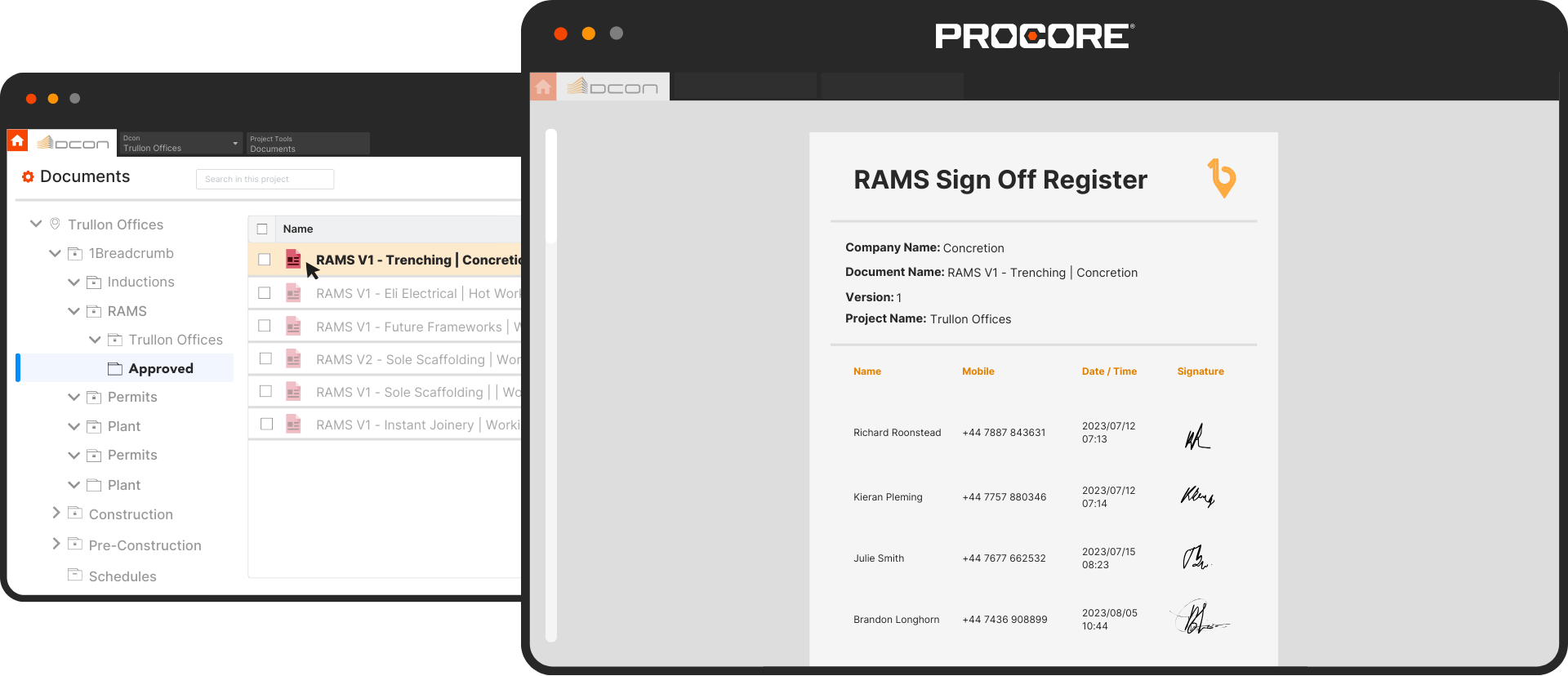 Create your RAMS in HandsHQ, and find them in 1Breadcrumb.
HandsHQ allows to custom-build RAMS for your project. Then, the RAMS seamlessly travels to 1Breadcrumb, from which workers can swiftly review and sign-off on the RAMS.
With our integration, version history and signatures for each version is neatly organised, providing a clear and comprehensive timeline of all modifications and reviews made to a RAMS.
See More